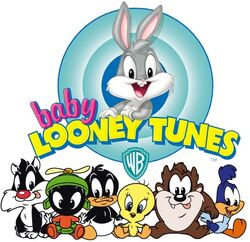 About Our Wiki:
Baby Looney Tunes Wiki is a sight with loads of info from the former Cartoon Network show, Baby Looney Tunes. It aired from September 2, 2002 to April 20, 2005, having 2 seasons. Be sure to check out our Rules.
Affiliated Wikis
WikiWelcome to BLT Wiki. We love to have a looney-ful day.
Ad blocker interference detected!
Wikia is a free-to-use site that makes money from advertising. We have a modified experience for viewers using ad blockers

Wikia is not accessible if you've made further modifications. Remove the custom ad blocker rule(s) and the page will load as expected.